The Zip Zap Circus Academy now has a new address in Salt River.
The two founders of the academy, Brent van Rensburg and Laurence Estève, officially opened their permanent premises with its striking building on Shannon Street a few months ago. There is much reason to believe that this new kid on the block has certainly been the talk of the town and will continue to be!
The academy was moved from its former venue in Founders Garden at Artscape on the foreshore to Salt River, where it is believed that a greater capacity will be accommodated, allowing for the growing outreach and youth programmes.
Zip Zap Circus was founded in Cape Town in 1992 to inspire young people and help to build a new diverse culture of peaceful coexistence in those troubled times in South Africa.
Work is conducted in varied communities with children and the aim is to develop a need for a "dare to dream" mindset, whilst fostering children to achieve the impossible. With the new building at 6 Shannon Street, Zip Zap Circus Academy will be able to enhance the programmes for the kids by awarding them the opportunity to participate in a state of the art environment.
It is easy to foresee that before long the place will be a like a beehive, filled with young energetic people running up and down shaping themselves for the future.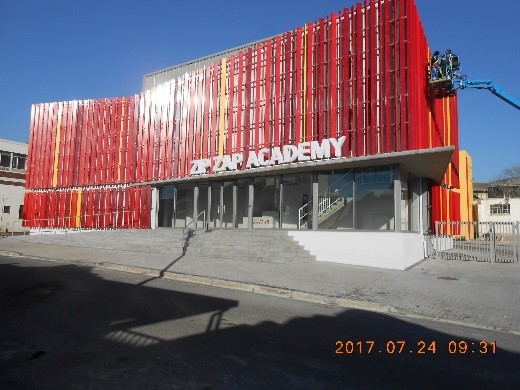 Apparently, the dome on the foreshore will continue to be used for performances, to conduct workshops, and to train professional performers. It will also available for hire for corporate functions.
Van Rensburg says 'We have long dreamed of having a permanent home and our dream is finally becoming a reality. This is a great message for our young performers as we always tell them: 'Dare to dream.' Now they will see how our dream is coming true."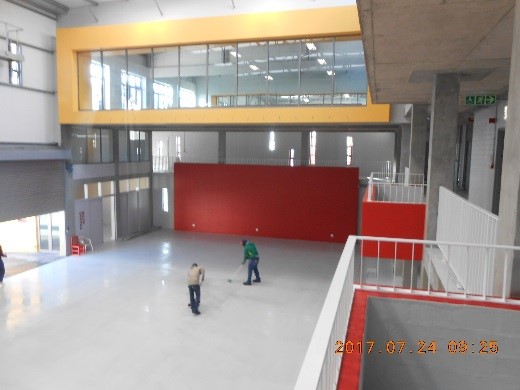 The designer of the building, Y Tsai of Tsai Designs Studio, says: "The vibrantly painted academy captures circus magic in its structure. The centrally-located performance stage projects a theatrical atmosphere and the variety of rooms and spaces create the possibility for different learning experiences."