Mid-October, we hold our Annual General Meeting (AGM 2023) to review the year's activities and begin our planning for 2024/25. This Spring, we have also undertaken several urban beautification projects, adding greenery and cleaning up public areas of Salt River to improve the community experience of people living in, working in and visiting our area. We also celebrate new additions to our globally renowned urban art collection. Read on for more.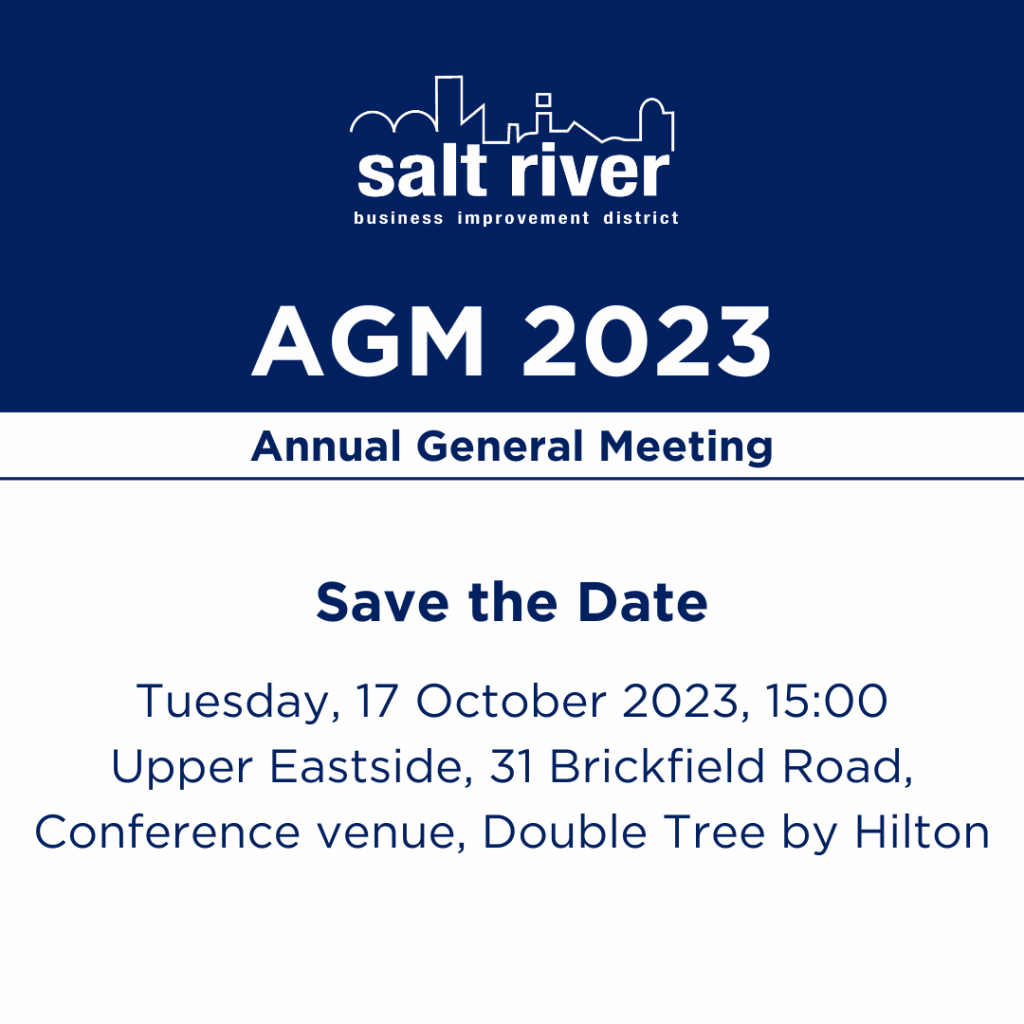 SAVE THE DATE! Our AGM 2023 is coming up
All stakeholders are invited to a review of the year's activities and planning for 2024/25.
Resolutions presented at the AGM can only be voted for by bonafide members. All non-members wishing to take part must be registered before 6 October.
AGM Details
Tuesday, 17 October 2023, 15:00
Conference venue at DoubleTree by Hilton, Upper Eastside, 31 Brickfield Road.
RSVP: info@srbid.co.za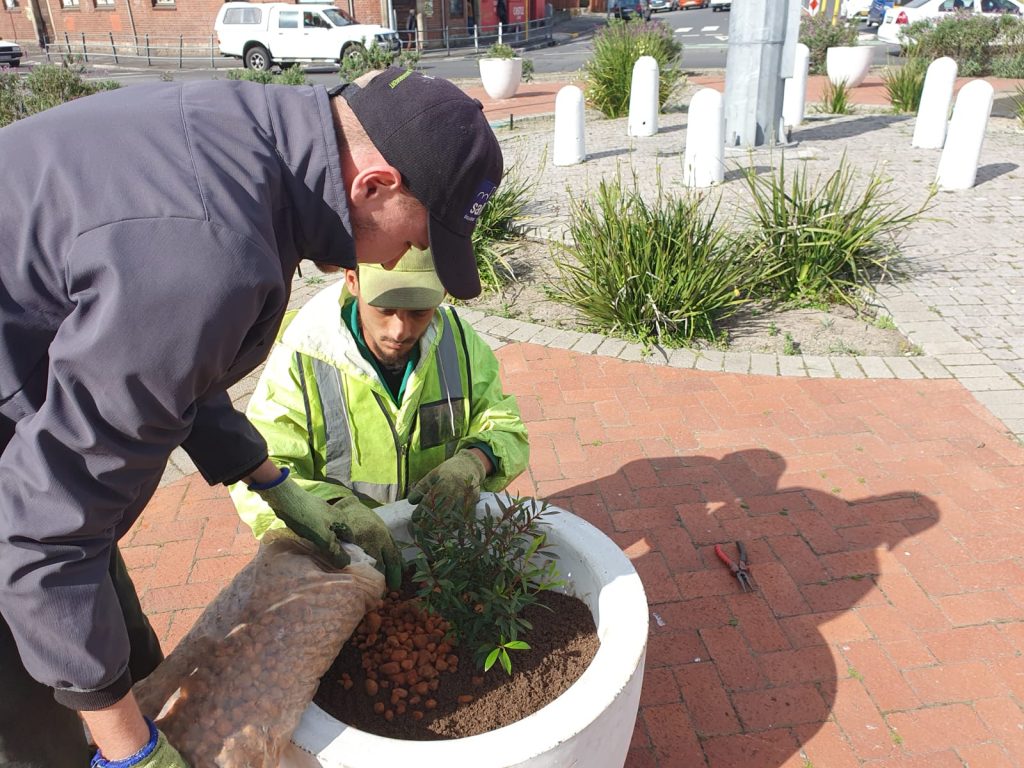 Spring greening Salt River
Our Salt River Circle is one of the most used intersections of our area if not the City of Cape Town, used by many Cape Town motorists and pedestrians every single day.
For the last two years, the Salt River Business Improvement District has been working on beautifying the Salt River Circle. The fist step was to plant new beds in the open spaces of the circle with a waterwise plant. That immediately brought greenery and purple flowers to the circle.
Our next step to further beautify the traffic circle was the addition of some potted plants. We brought in eight planters that we have positioned on the inner side of the circle.
Our CID looks after these plants with the help of the City. Thanks go to City Parks, in particular to Ward Councillor Yusuf Mohamed, for providing us with a water point so that we can easily water the plants at the circle, which is key to the success of the upgrade of the circle and ongoing beautification of our district.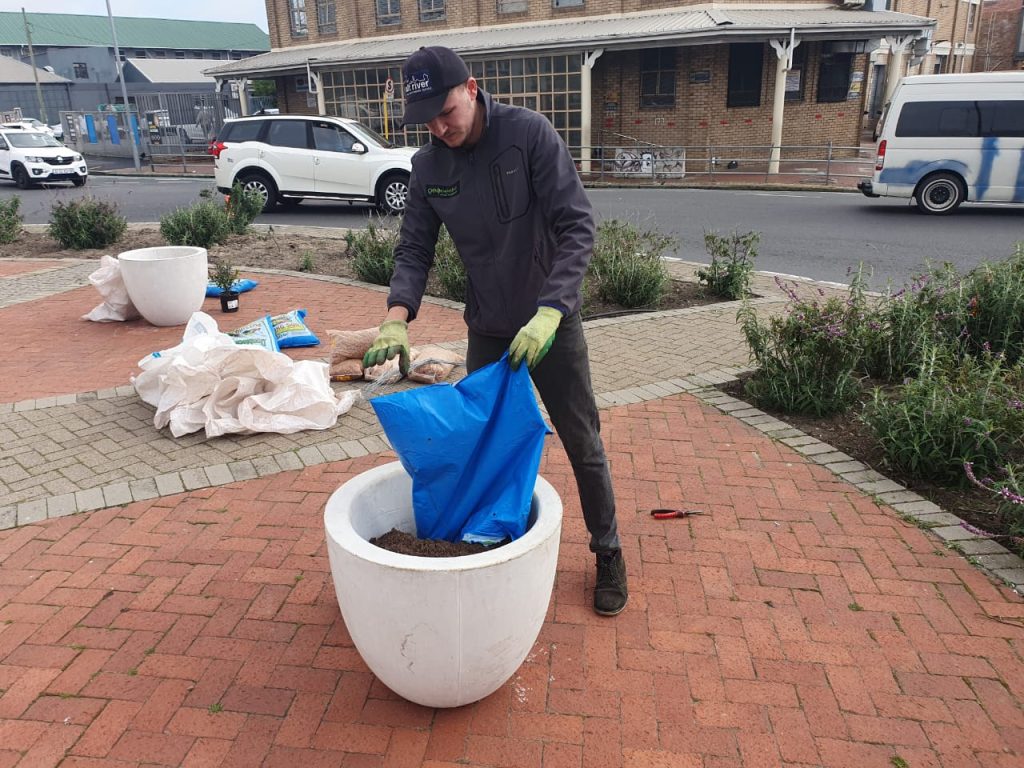 A new mural added to the Salt River street art collection
Salt River has developed into one of Cape Town's best-known hubs for street art, where homeowners, business owners and developers have decorated large portions of their buildings with beautiful artwork in the form of urban murals. The IPAF international public art festival, recognising the legacy of wonderful urban art in the area, has contributed significantly to this development over the last few years.
New additions to our urban artwork is very welcome. It often bears the expression of the hopes and dreams of our society, in a philosophical and uplifting way that encourages others to express themselves creatively through art and to live in a more open-minded and accepting way, as well as simply adding beauty and art to our area, and further drawing visitors to come and appreciate the art.
At the same time as rejecting the negative scourge of graffiti – differentiated from urban art as illegal and unwanted tagging and slogans being sprayed onto public infrastructure that we as the SRBID remove on a regular basis – our CID patrol officers and staff also monitor and protect the urban art from being vandalised.
This new mural below is 'Herstory' by Creative Yeti and can be found at 45 Yew Street.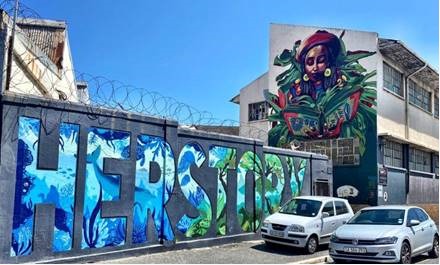 New CID By-law Policy
The new CID by-law policy came into effect from 1 July, which serves "To provide for the establishment of City Improvement Districts; to provide for additional rates; and to provide for matters incidental thereto."
The City of Cape Town's by-law and policy regarding the establishment and management of City Improvement Districts has gone through several iterations over the years since the concept of a CID was first tested in the year 2000.
The latest revisions of the by-law and policy comes as more than 50 CIDs are now in operation.
The by-law is available to download online here at openbylaws.org.za.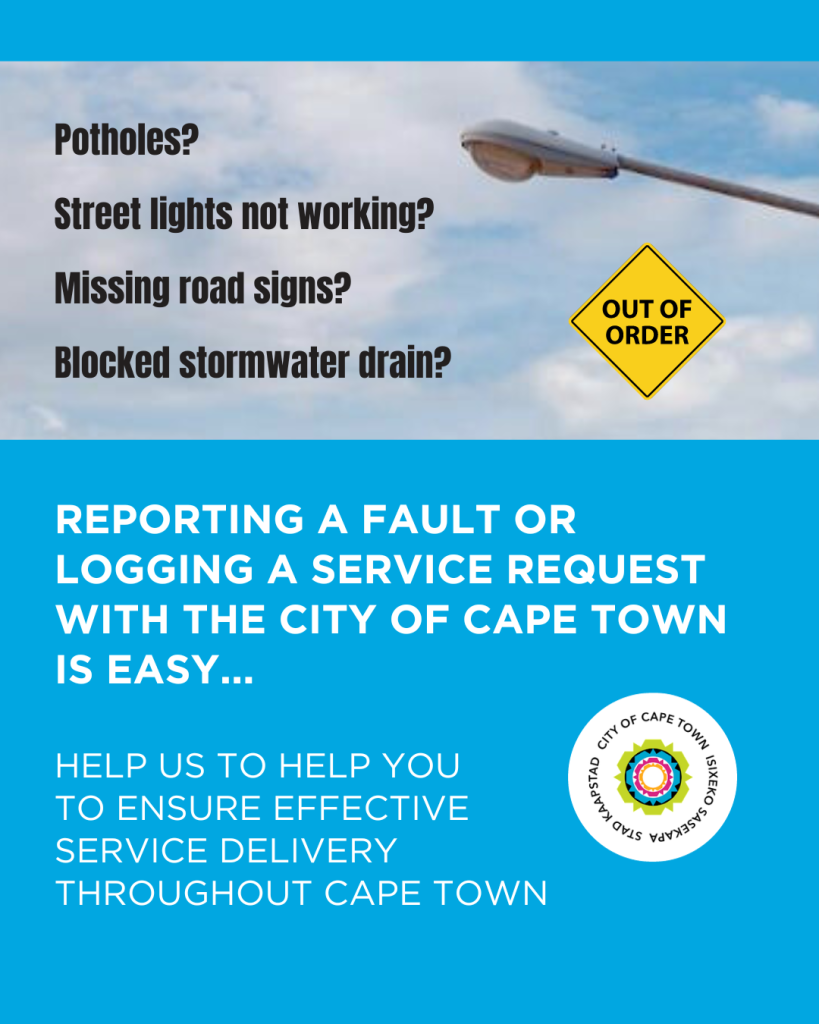 Logging a service request with the City
You too can assist with urban management and the growing number of faults and service requests that the City and WID deal with on a daily basis. By reporting water and electricity faults and other maintenance requirements such as potholes, missing road signs or blocked stormwater drains, through the correct channels, we and the City are able to attend to these service requests and log their status in an effective way.
There are multiple channels through which you can do this – the easiest being the online portal at capetown.gov.za/servicerequests, which is also now available in the City of Cape Town mobile app.
View all the steps to log a service request on the flyers below.